Joined

Dec 7, 2020
Messages

159
Reaction score

53
Some of you may remember that back in December I posted some pics from my replacement S2 and I was saying I didn't think the HDR settings were right. That was right before my Mavic, that I sent up to take some comparison shots, went into a tree. Well, that totally distracted me, and then the weather did too.
Sooo, here we are, about 3 months later and I have a trip coming up and thought I'd better get S2 tuned up. Went out flew it around a little, looked at the footage and remembered about the issue cuz it was too saturated. Now I've spent a couple hours getting imagery and trying to be able to show Skydio whats wrong, which I just did via email. So,
now I'm posting it here to see if others have noticed the same thing
?
Is your imagery HDR on vs HDR off definitely different??
Remember, with my first S2, there was a distinct difference between imagery HDR on vs HDR off. Now, I can't hardly tell them apart and they both suck compared to what real life looks like. Sure, nice and enhanced, if I want em that way I'll make em that way in post. I've tried numerous subjects to illustrate the point...the sky works best cuz I can shoot phone pic from same viewpoint.
Heres what I'm talking about.
This is a pic from my phone. Its what it looks like to my eye too: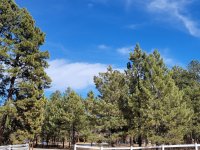 Here is from S2, HDR off. The blue is far too deep and there is a reddish tinge to the wispy clouds: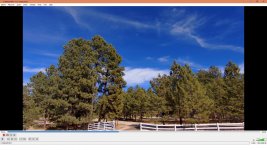 And here is from S2, HDR on: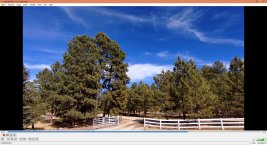 Yes, I had an ND8 filter on S2. I removed it and did the shots again. The results are actually slightly different, but also not real. With HDR off, the wispy clouds are whiter than they are with HDR on. Its the best alternative, but its not right either. Here it is (no ND8, HDR off, 4k, 60fps, the rest on auto): (for easiest comparison of the blues, look at the thumbnails where the pics are side by side.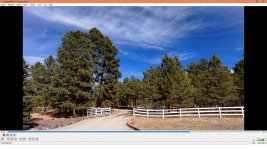 Last edited: