Well-known member
Wiki Editor
Joined

Nov 20, 2019
Messages

1,001
Reaction score

668
This is a response from SD regarding a problem I was having with the drone drifting off subject while following.
" Check your Skill Settings while flying in Motion Track and Fixed Track to see if you have
Smooth Mode
enabled (a new feature with the latest release)."
Dong some research this feature was in the May 2, 2023 update. Details below. I have yet to see this (or I'm missing it in the app) Anyone got details on where to find smooth mode?
VVVVVVVVVVVVVVVVVVVVVVVVVVVVVVVVVVVVVVVVVVVVVVVVVVVVVVVVVVVVVVVVVVVVVVVVVVVV
UPDATE INFO
NEW​
AutoCrop​
When creating a clip in the Skydio app, you now have three options for cropping your video:
Original (16x9)
Vertical (9x16)
Square (1x1)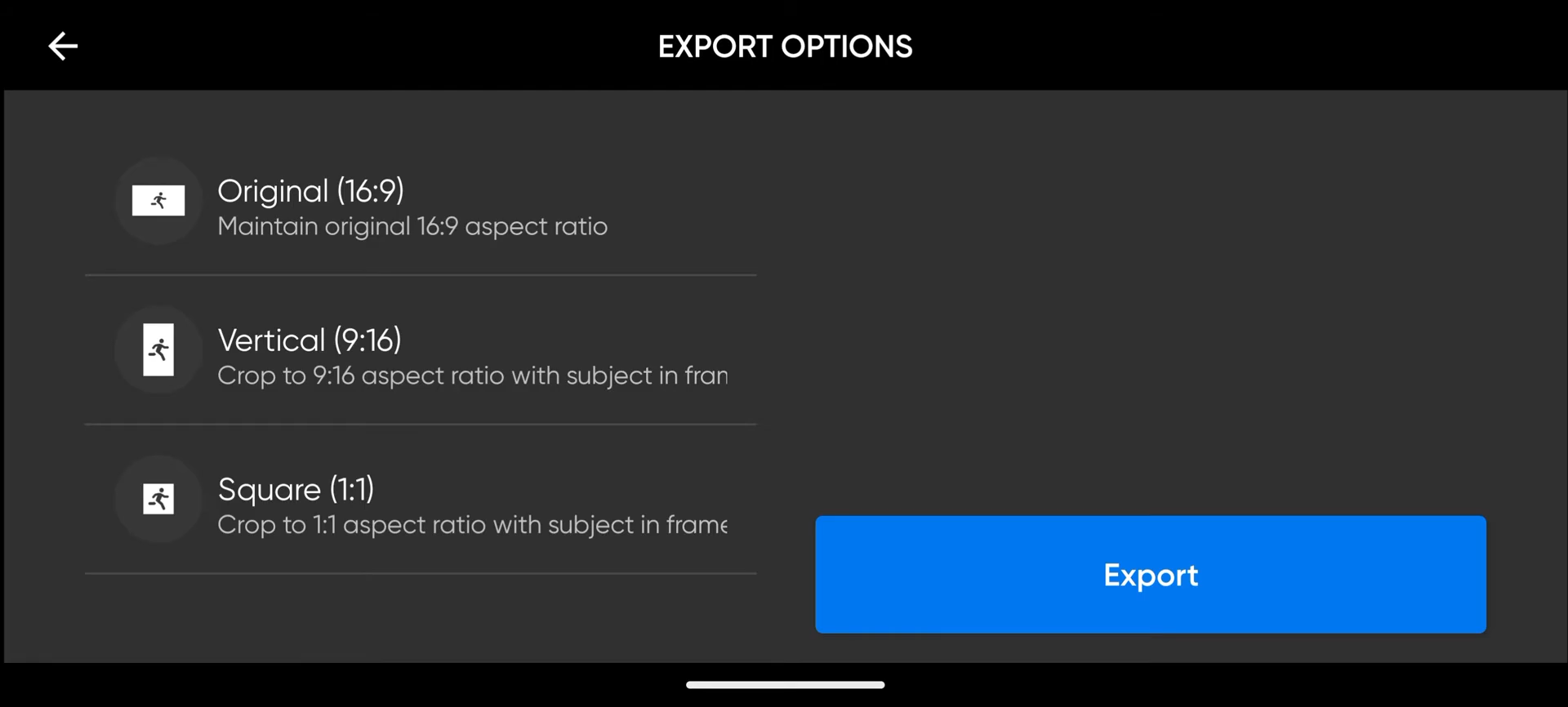 Read
How to create and share video clips with Skydio 2/2+
for detailed instructions.
ENHANCEMENTS​
Subject Tracking Improvements​
We've introduced a number of updates to Skydio autonomy that improve overall quality and reduce latency while tracking a subject.
Shuffle
Introducing
Shuffle
, a new setting for the
Motion Track
Flight Skill. When selected, your drone will autonomously pick a new position and orientation from which to follow the tracked subject.
Position changes every 15 seconds
Located under Follow Direction within the Skill settings
NOTE:
While the position and orientation are chosen randomly, Skydio will continue to identify and avoid obstacles in the environment.
Smooth Mode
By default, your drone will capture footage with smoother camera movements when tracking a subject, even if the subject is changing direction quickly and frequently (such as when skiing or biking).
Available when flying in Fixed Track or Motion Track
Toggle off within the Skill settings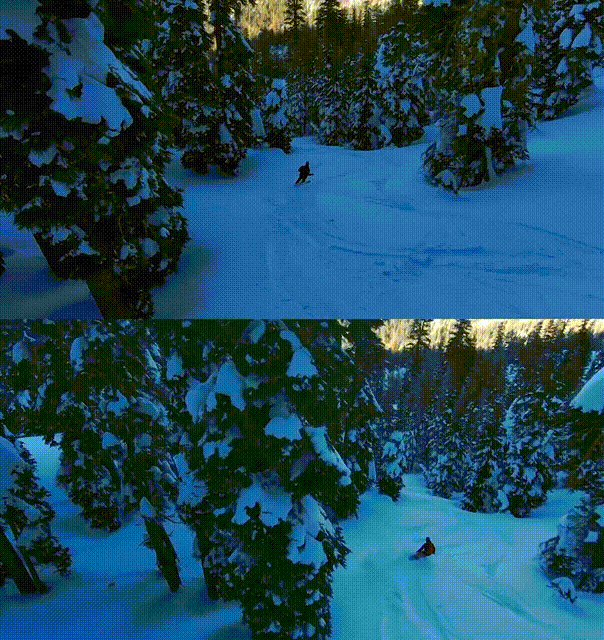 Improved Visual Framing
To avoid suboptimal shots, such as top-down views with the ground prominently in frame, Skydio will now ensure the horizon is kept in the top third of the frame while flying.
Default elevation is now 9°
Increased Descent Speed
Through speed improvements, we have further amplified your ability to capture dynamic and impressive shots. Skydio will fly faster when descending at an angle during
Fixed Track
,
Motion Track
, or
KeyFrame
flights.
Oblique descent speed: 35 mph (16 m/s)
Vertical descent speed: 9 mph (4 m/s)